Giessen and others – Cross-disciplinary theatre education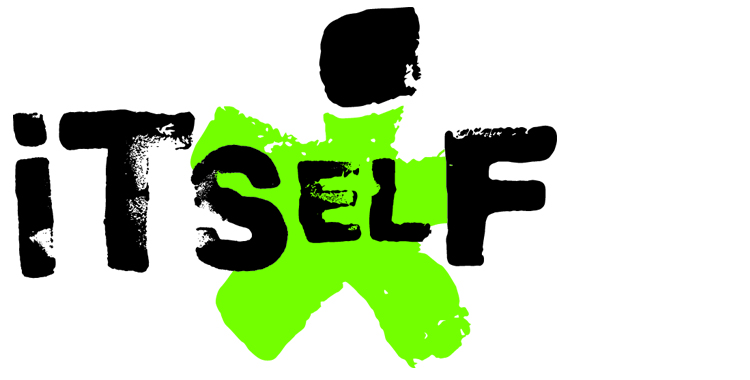 The Aleksander Zelwerowicz National Academy of Dramatic Art in Warsaw
is pleased to announce an international symposium:
Giessen and others – Cross-disciplinary theatre education
Date: 4th – 6th July 2017 during the 9th International Theatre Schools Festival (ITSelF) in Warsaw
Organizer: The Aleksander Zelwerowicz National Academy of Dramatic Art in Warsaw, Poland
The Institute for Applied Theatre Studies (Angewandte Theaterwissenschaft) at Justus Liebig University Giessen, Germany, established in 1982 by Polish theatre critic Andrzej Wirth and his collaborator Hans-Thies Lehmann, is still renowned as being one of the most influential theatre schools worldwide. Contrary to academic departments and acting schools, the institute created a new paradigm of theatre studies by integrating theatre theory and practice in an interdisciplinary, non-hierarchical, collective work-based program. From 2003-2011 the institute has been led by the renowned German composer and theatre director, Heiner Goebbles. Among the graduates are leading creators and directors of experimental theatre, such as Réne Pollesch, Gob Squad, She She Pop, Rimini Protokoll, Showcase Beat Le Mot and many more.
The international symposium 'Giessen and others – Cross-disciplinary theatre education' takes this highly effective model of theatre studies as a starting point for a discussion about other models of cross-disciplinary theatre/drama departments in Europe. After 35 years of successful existence, there seems to be an urgent need to ask about the relevance of ATW's teaching methods in the context of the changes to the political reality and the situation of the art market. To present a broader scope of possible role models, the program of the symposium includes other cross-disciplinary approaches, such as Practice as Research or the international residential master's program at DasArts (Amsterdam University of Arts).
The symposium will take place during the 9th International Theatre Schools Festival (ITSelF) in Warsaw, which represents an opportunity to meet theatre professionals from various creative environments. The festival is organized by the Aleksander Zelwerowicz National Academy of Dramatic Art in Warsaw, Poland and is supported by the Capital City of Warsaw and the Ministry of Culture and National Heritage. The symposium is being held in agreement with the Institute for Applied Theatre Studies in Giessen and with the support of The Theatre Institute in Warsaw.
Among our confirmed guest speakers are: Prof. Heiner Goebbels (ATW Giessen), Prof. Paul Allain (Kent University), prof. Marijke Hoogenboom (Amsterdam University of the Arts). 
CALL FOR PROPOSALS
The symposium organizers welcome contributions from all theatre scholars and practitioners interested in discussing new ways of teaching theatre studies, as well as from professionally-active teachers of drama, acting and directing who deal with, albeit not exclusively, the following areas:
The model of "Angewandte Theaterwissenschaft" (applied theatre studies) and its influence on other teaching models in Europe
Other cross-disciplinary models inside and outside of Europe – Roots, methodologies, programmes, alumnus' profile etc.
The divide between practice and theory at (theatre) academies and its cultural, historical and political context; systemic obstacles in implementing cross-disciplinary approaches
New artistic practices – How they shape theatre studies programmes and how theatre studies influence artistic practices and theatre aesthetics
Theatre practice at theatre studies departments
Using practical exercises in theatre studies as a marketing tool in light of the demographic crisis and changes in the labour market
Cross-disciplinary specialisation: Dramaturge, producer, curator, animator, educator
Theatre studies encouraging political engagement and democratic art practices among students
The do-it-yourself generation – The 'practical turn' facing theatre studies and the new expectations of the youngest generation of students
Co-operation of theatre studies with acting/directing departments – Good practices and difficulties
Cross-departmental projects as a tool for building a community within the academic community
Teaching of embedded research and embedded criticism – Theatre studies students as observers and evaluators of artistic processes
Teaching of theatre theory at acting departments – How to encourage the use of theory and inspire a theoretical reflection on stage?
A cross-disciplinary approach beyond theatre: Theatre studies and other arts (dance, music, visual arts) as well as other fields: technology, medicine, business etc.
Contributions are welcome in a variety of forms including: a short paper (15-20 minutes), a cross-disciplinary provocation paper (5-10 minutes), a performative lecture, a short workshop proposal, a work demonstration with students (max. 30 minutes) or other formats. Participants will be later asked to adapt their presentations to the format of an article that will be published in the course of the conference.
Proposals need to be submitted by 30th April 2017 to: zofia.smolarska@at.edu.pl and will be answered by 15th May 2017.
The symposium will be held in English and in Polish (with simultaneous translation).
Participation in the symposium is free of charge. Organizers do not cover travel, accommodation or alimentation expenses but will provide a list of suggested hotels and hostels.
Symposium committee: 
Dr Tomasz Plata, Dean of Theatre Studies Department, National Academy of Dramatic Art in Warsaw
Zofia Smolarska
For more information please contact us at: zofia.smolarska@at.edu.pl